Central Maine Tour + Social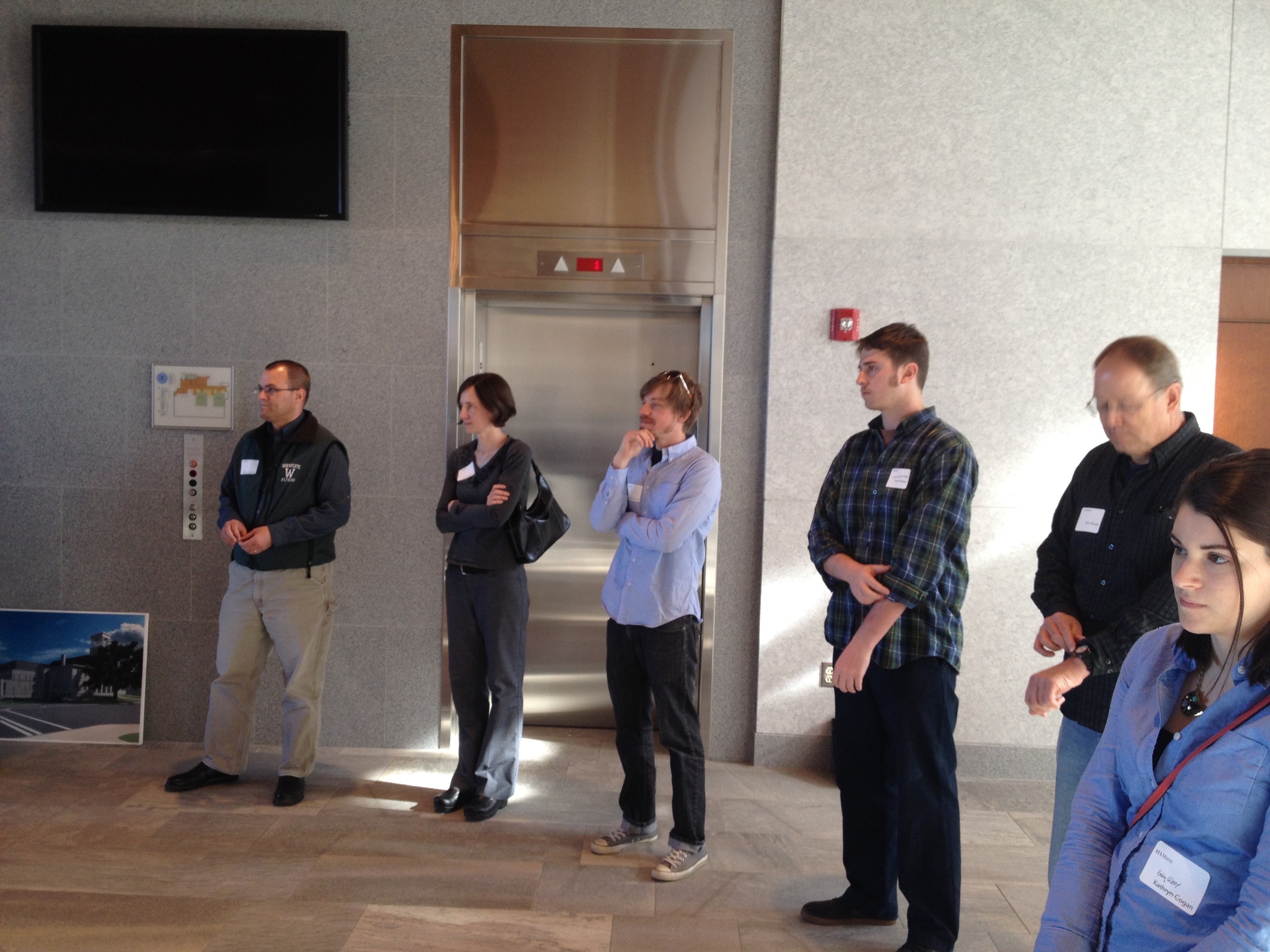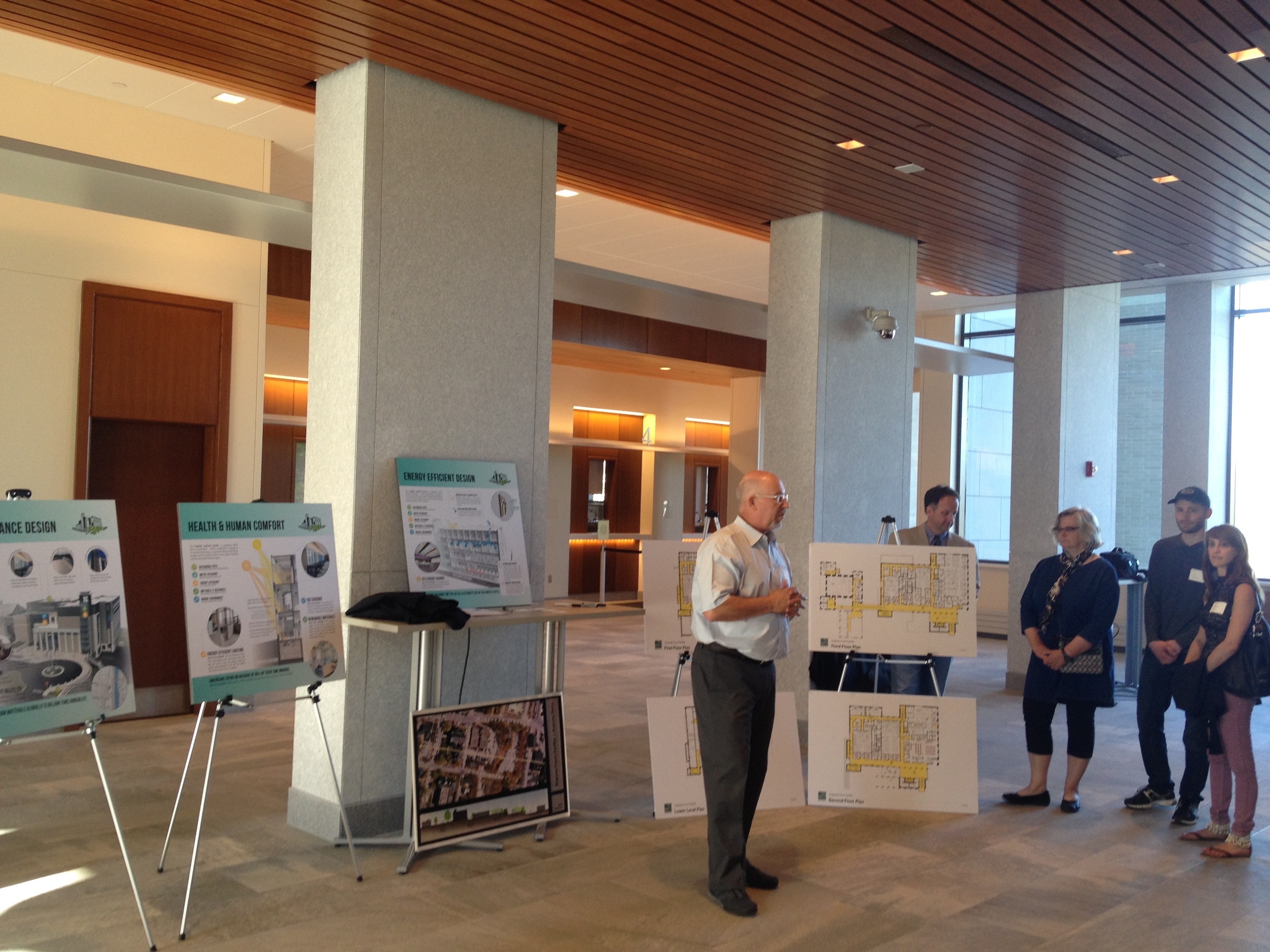 Thank you to Alan Kuniholm and PDT Architects for the tour of their recently completed Capital Judicial Center.
The new Capital Judicial Center, a prominent 4-story structure with spectacular views of Augusta and the Kennebec River, opened to the public in March 2015. The $55 million, 120,000-sf structure consolidates district and superior court functions with administrative offices and parking on a steeply sloping site. The design makes use of extensive daylighting and is expected to achieve LEED Silver.
The Capital Judicial Center opened in March of this year.
Tour + Social
The Central Maine Tour + Social is the second in a series of four events hosted by AIA Maine's Design Committee. The Tour + Socials will take place throughout 2015 at various locations throughout the state.